UP NEXT
AUGUST WILSON'S
GEM OF THE OCEAN
FEBUARY 1, 2019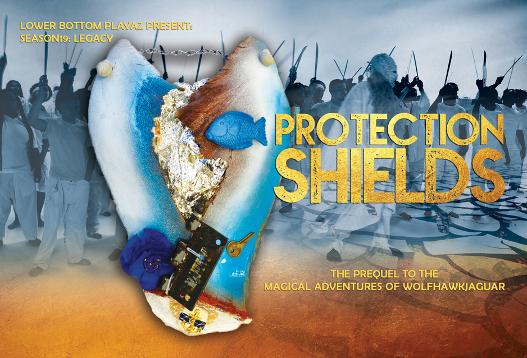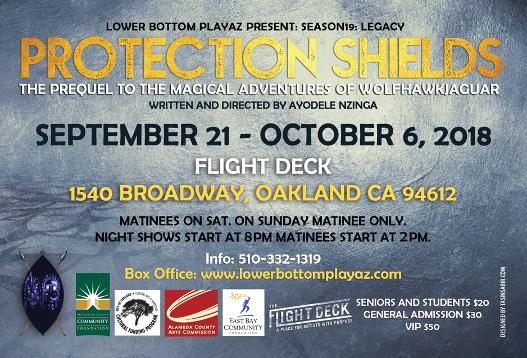 Lower Bottom Playaz present : SEASON19: LEGACY
PROTECTIVE SHIELDS
Protection Shields The Prequel to the
Magical Adventures of WolfHawkJaguar
September 21 - October 6

Friday & Saturday Shows at 8 PM
Saturday and Sunday Shows at 2:00
Flight Deck, 1540 Broadway, Oakland CA 94612
$20 seniors and students, $30 general admission, $50 VIP
510-332-1319 box office
Email wordslanger@gmail.com for information
PS Students/Seniors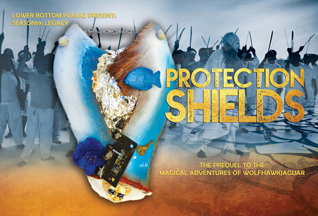 $ 20 USD
Student and Senior with valid ID Please read the fine print.
PS General Admission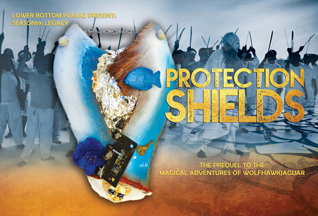 $ 30 USD
General Admission. Please read the fine print.
Protection Shields VIP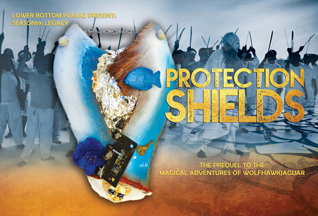 $ 50 USD
VIP theater experience includes pre show buffet with wine. Early entrance to seating area for preferential seating choice. Back stage access before the show. Meet and greet writer, director, actors, and the crew. Participate in the silent auction to take home a Protection Shield.
Protection Shield Theater Party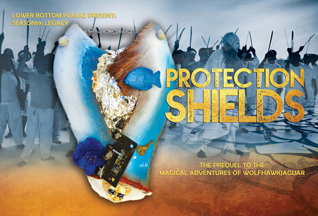 $ 500 USD
A VIP package for 12 theater goers. All that VIP receives with a after show reception with wine and, small plates, and q&a with the writer. Pictures with the cast. A signed poster designed by TaSin Sabir. Parties for larger groups by arrangement. Every 12 guest add $500.00. Theater parties are seated before VIP. Advance payment and reservations required. Read the fine print.
THE FINE PRINT
Your ticket is good for any showing of the specified production unless otherwise noted.
NO REFUNDS UNLESS WE CANCEL SHOW
Confirmed reservations advised for all ticket purchases.
Print and keep your payment confirmation to use as your ticket at the door.
Reserve seats by emailing and receiving a confirmation: at wordslanger@gmail.com
You can pay at the door if seating is available.
Advance ticket purchase strongly encouraged.
Please arrive at theater at least half an hour before the show starts.
Late guest seated between acts ONLY.
Location
Flight Deck
1540 Broadway, Oakland CA 94612
Show times
Friday & Saturday Shows at 8 PM
Saturday and Sunday Shows at 2:00
Box Office
(510) 332-1319
Email for more info
wordslanger@gmail.com