UP Now
Season 20 Reclamation
Iya Iya's House of Burning Souls
Extended
4 shows added
CLOSES 9/29/19
9/27/19 Friday at 8:00 PM.

9/28/19 Saturday Matinee at 2:00 PM.
9/28/19 Saturday at 8:00 PM.
9/29/19 Sunday at 7:00.
6:00 PM Closing reception & 7 PM show 6/29/19.
Please read the fine print.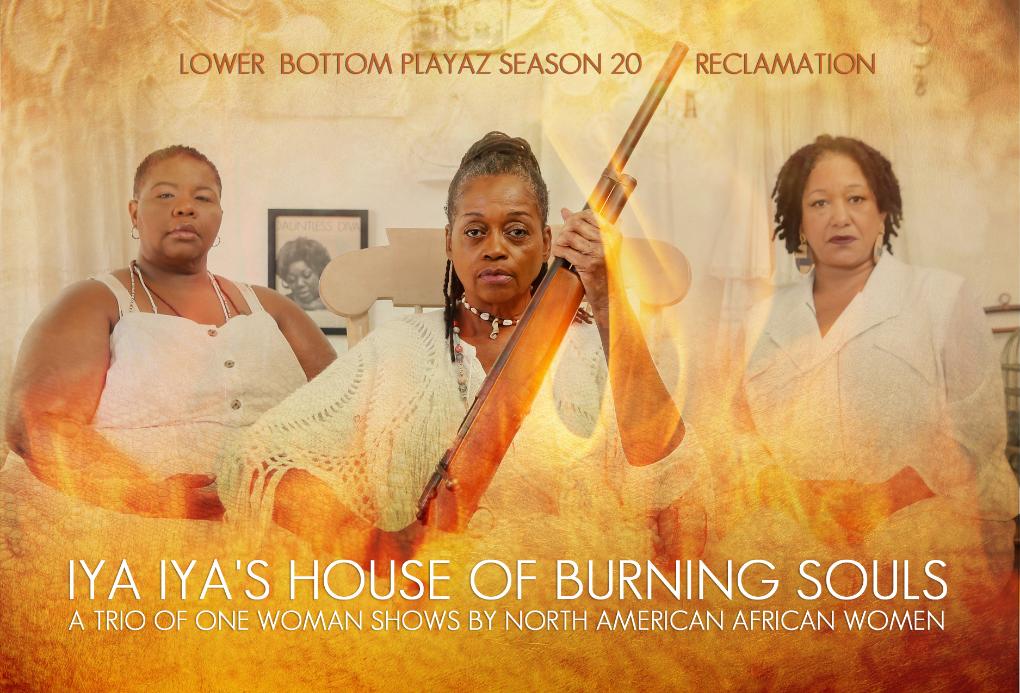 Extended
4 shows added

Now closing on 9/29/19
Iya Iya House of Burning Souls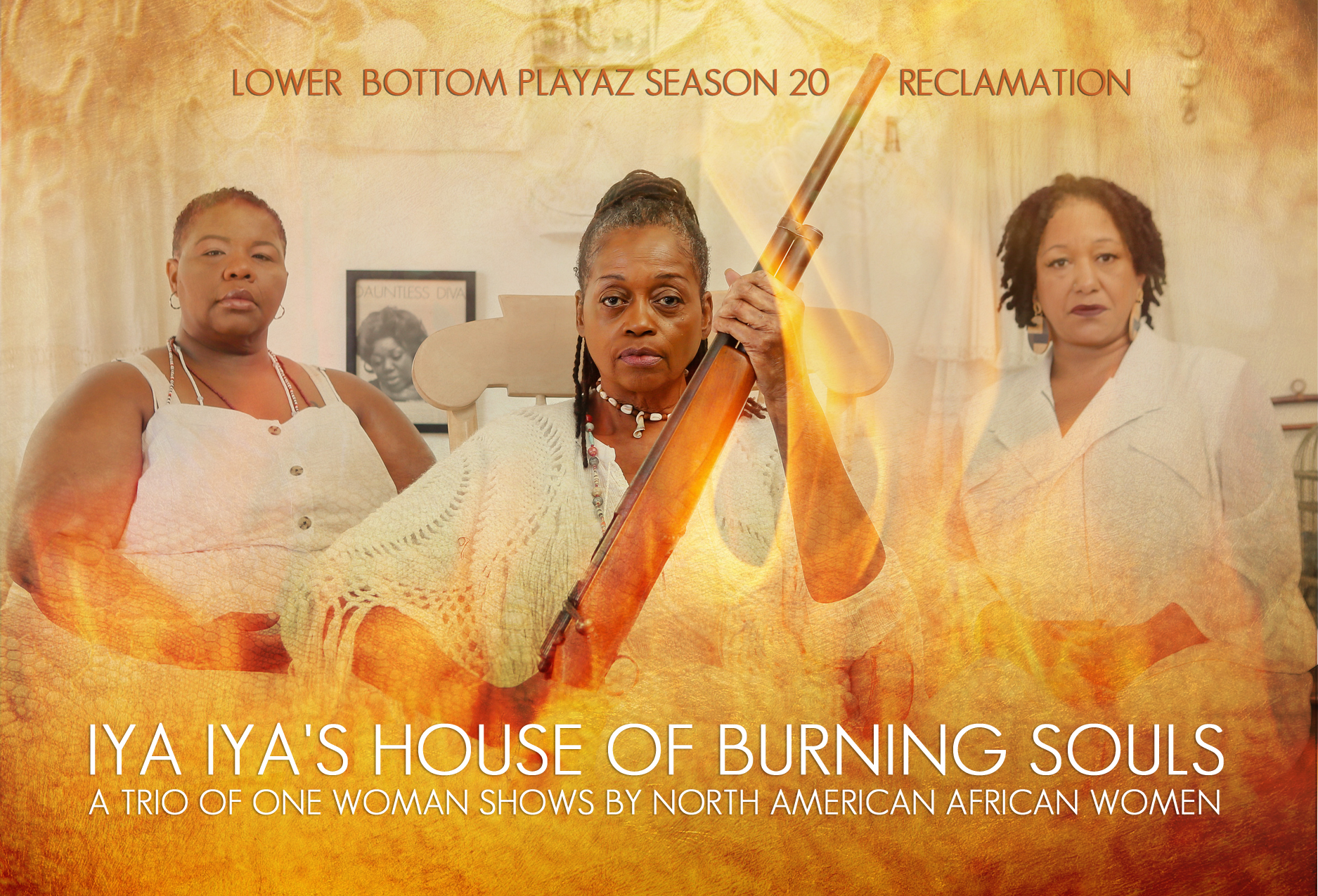 $ 25.00 USD
Senior & Student Everyone must have a ticket. 13 and older, please. Not suitable for young children. Discounts for groups of 10 or more-advance purchase and confirmed arrangement required. wordslanger@gmail.com You may be asked to provide proof or enrollment of senior eligibility. READ THE FINE PRINT
Iya Iya House of Burning Souls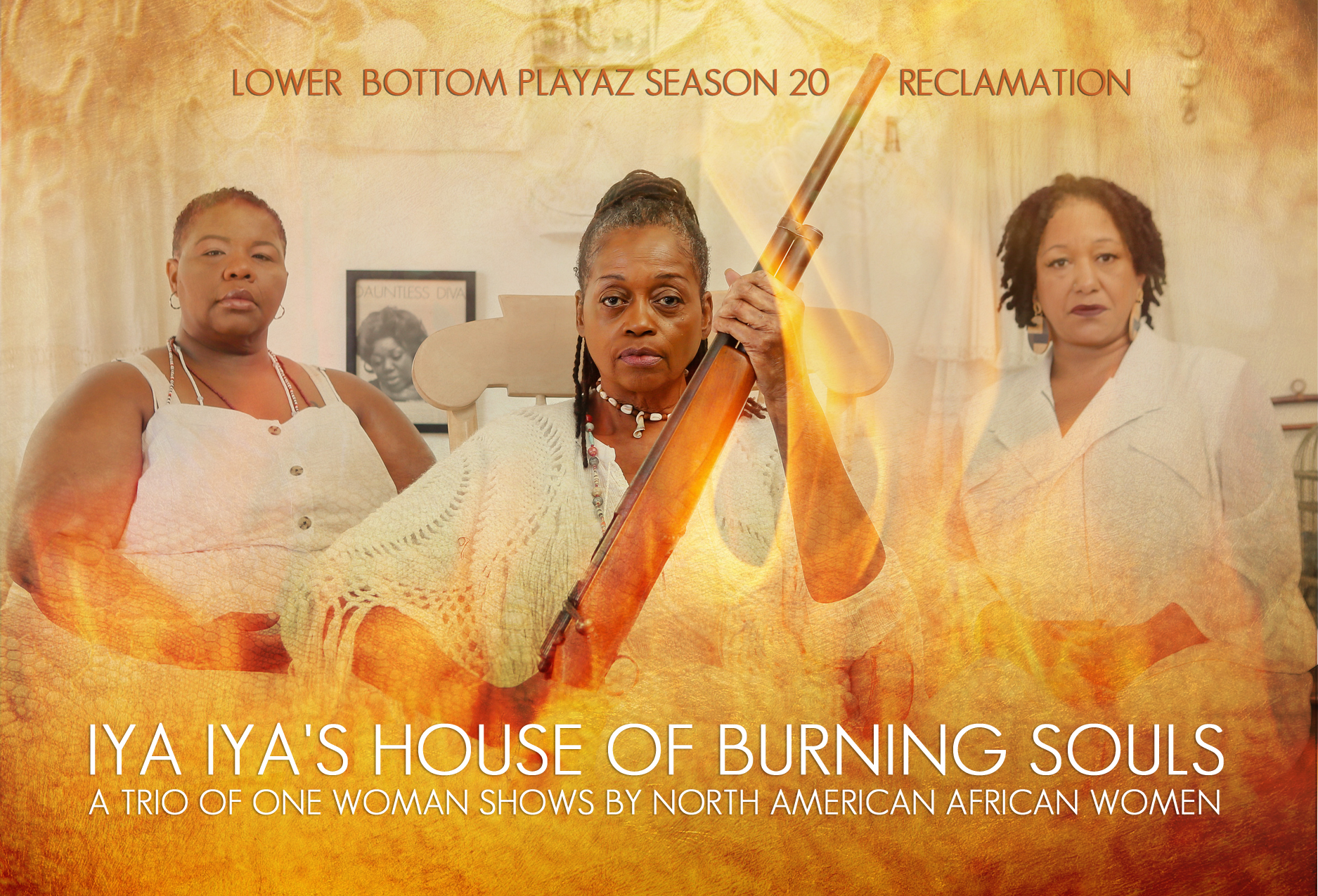 $ 37.90 USD
1 General Admission Group rates available for groups of 5 or more by special arrangement, advance payment & confirmation of reserved seats required. wordslanger@gmail.com READ THE FINE PRINT.
Iya Iya House of Burning Souls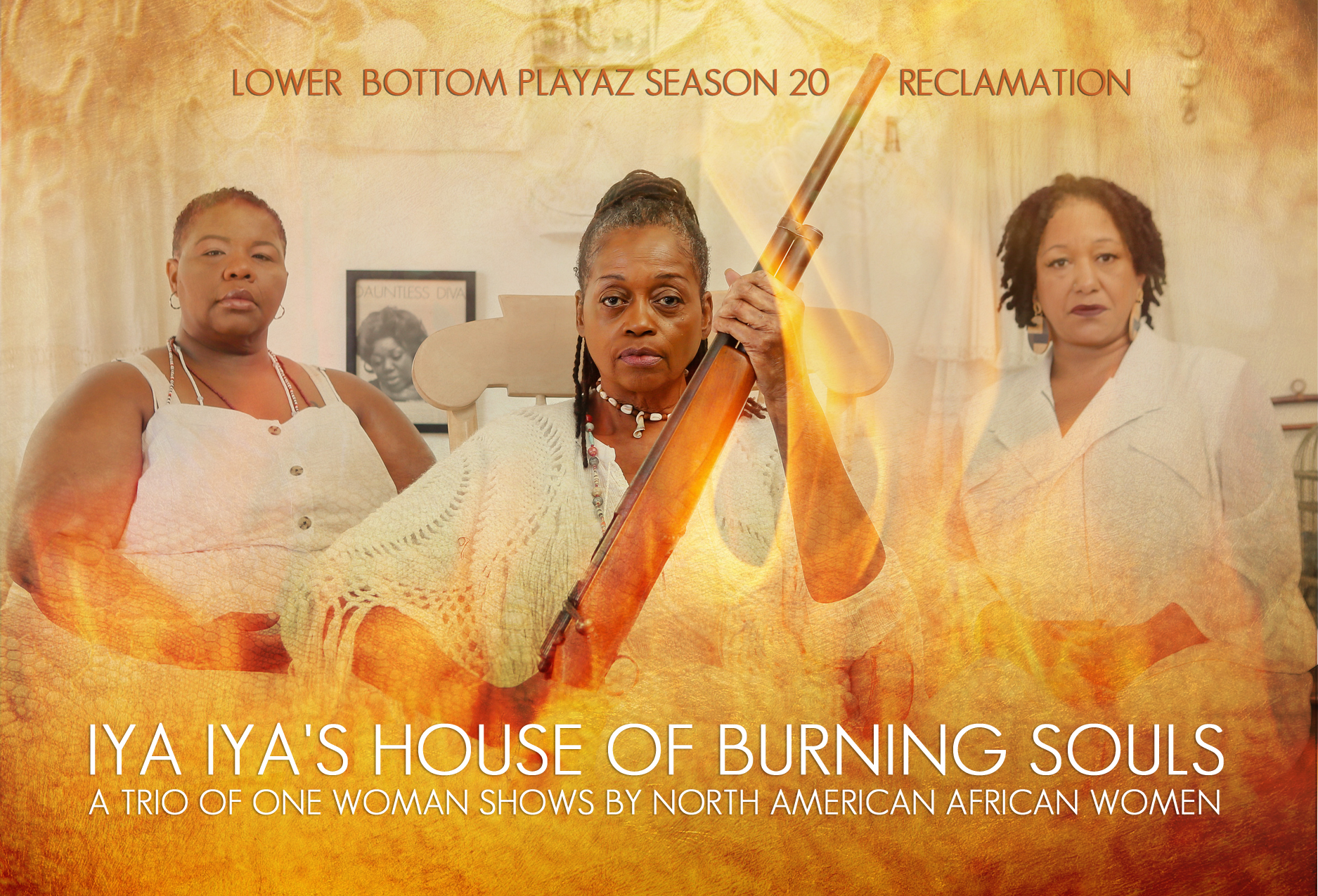 $ 60.00 USD
VIP Early admission; preferred seating; buffet and wine table; 1 entry to raffle for chance for a Gale Madyun "Protection Shield" ; meet the author/performers; pre show talk; photo opportunity; signed 11x17 show artwork (while supplies last). Theater Parties for 10 or more by arrangement. Exclusive shows for your organization by arrangement. wordslalnger@gmail.com Advance payment and confirmed reservation required for VIP. READ THE FINE PRINT
Raffle Ticket: Own a Protection Shield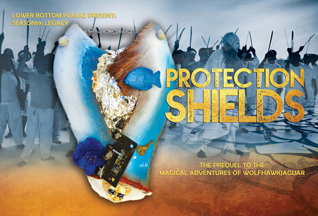 $ 25.00 USD
Buys two (2) chances to win a Protection Shield made by Gale Madyun. Each one of a kind with unique properties imbued, used on the set of Iya Iya created for Protection Shields the Play. Value of art from 500-1300 a shield. Participation supports the Lower Bottom Playaz, Inc provide free and lost cost theater to those who may not be able to afford it otherwise. Please mail confirmation of your purchase to wordslanger@gmail.com drawing on closing night. You need not be present to win.
Season Ticket: Reclamation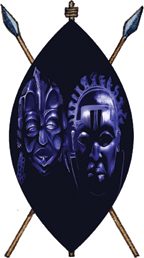 $ 180.00 USD
VIP Season Pass (admit 1) See Iya Iya's House of Burning Souls Joe Turner's Come & Gone (Feb 2020) Ma Rainey's Black Bottom (August 2020) 50% Discount on a second VIP ticket bought for any show above in conjunction with the use of Reclamation Season Ticket. (Titles subject to acquisition of rights can be used for shows that replace the title offered)
THE FINE PRINT
Your ticket is good for any showing of the specified production unless otherwise noted.
NO REFUNDS UNLESS WE CANCEL SHOW
Confirmed reservations advised for all ticket purchases.
Print and keep your payment confirmation to use as your ticket at the door.
Reserve seats by emailing and receiving a confirmation: at wordslanger@gmail.com
You can pay at the door if seating is available.
Advance ticket purchase strongly encouraged.
Please arrive at theater at least half an hour before the show starts.
Late guest seated between acts ONLY.
Location
Flight Deck
1540 Broadway, Oakland CA 94612
Show times
Friday & Saturday Shows at 8 PM
Saturday and Sunday Shows at 2:00
Box Office
(510) 332-1319
Email for more info
wordslanger@gmail.com